Toned Physique & Weightloss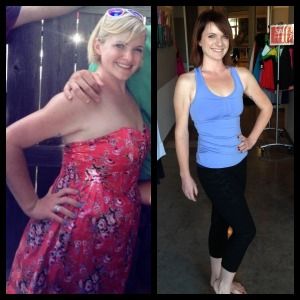 Amanda
"It was the way I felt that inspired me to get in shape. I realized my attitude changed drastically after I took a class at Dancers Shape. I felt happy and energized. I made the decision to feel like that more often and started taking four to five classes per week. I lost the first 20 lbs. in 4 months and now I have shed a total of 40 lbs. and 29.5 inches in a year. I'm in the best shape of my life! The biggest change I've noticed in myself is absolutely, 100 percent, my attitude. My confidence is miles higher than it has ever been because I have risen to these challenges and keep moving toward positive changes in my life. I'm just happier, and for that I am sincerely grateful to Dancers Shape." READ MORE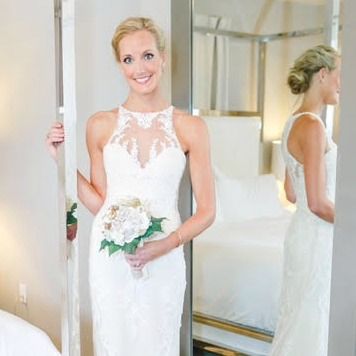 Tyler
"I FELT stronger after 3 classes and getting the hang of the routine and then after class 8 I could start to see more muscle definition and the shake and burn started to diminish. In a month I could see that I was becoming a lot more toned and actually able to do those chair sits without having to take a shake break (those are the hardest for me!). After 2 months, that's when everyone started noticing my toned arms and calves and wanting to know what was I doing... I lost 4'' off my hips, I started eating healthier because I was treating my body better and I was feeling good - even with all the stress that the wedding brings you!" READ MORE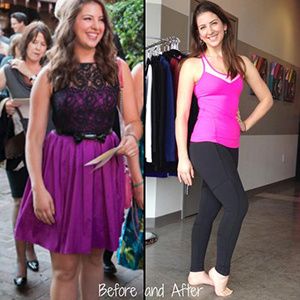 Laura
"I've lost 15 lbs total (5 shy of my goal of 20 which I'm still working towards)! The last 5 pounds are notorious for being the hardest to lose but I am not giving up! Even more exciting than my weight loss is my measurements. My total loss in just two months (holiday months Dec. & Jan. none the less) is 3.5 inches from my waist, 2 ¾ from my hips, 2 inches from my thighs, and 1 inch from my arms. I am blown away by these results! My waist hasn't been this small since college and I have Dancers Shape to thank for whittling it!"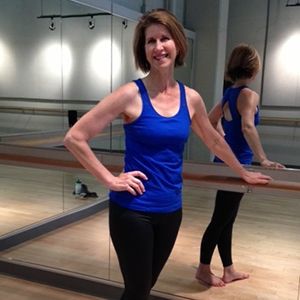 Lydia
"This body of mine is NOT the same one that walked into the studio a year ago. No, I'm leaner, definitely stronger, and have far more flexibility than I ever thought I could regain at the age of 53. I went from never being smaller than a size 8 to now a size 4. As I get closer to the halfway mark of my fifth decade, I am finally seeing the results I've always dreamed of having! I meet women who, just like me, want to walk in, work out, and know that they are doing something GOOD for their body. I love the strong sense of community at Dancers Shape and familiar faces I see each day. What gets me to class at least 4-6 times a week, are the results I see and feel in the shape of my body, of my mind, and deep within my soul." READ MORE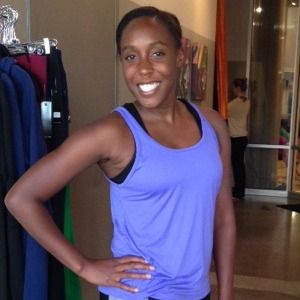 Brionna
"I stared at this studio online for a solid 2 months before I finally got brave enough to go check it out, and two and a half years later, I am addicted. Who knew "up an inch, down an inch" squats, lunges and leg lifts could make such a difference in my overall strength and the way my body looks? My stomach is (almost) flat, my body is mostly ache and pain free and my friends say that I have never looked better. When I started going to classes at the studio I wore a size 6. Now I am a size 2 for the first time in a decade. Most importantly, I feel like I'm in really great shape now and I feel happy, confident and healthy. Thank you to everyone at the studio who helped me get there!"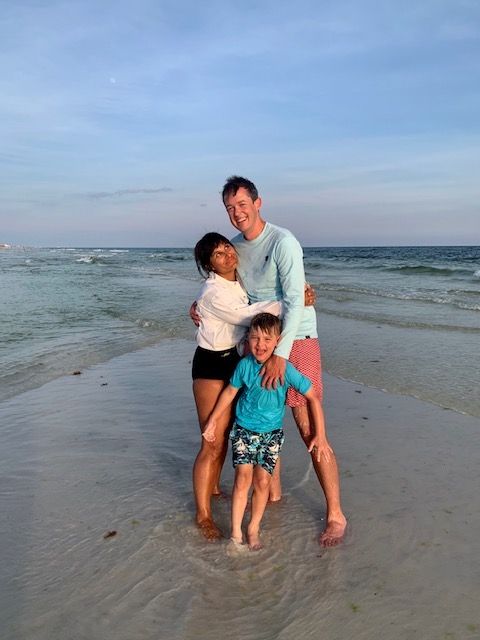 Margaret
Six years ago this month I took my first Dancers Shape Graceful class, and it changed my life. I know it sounds dramatic, but that first class was my first real workout after the birth of my son. I was out of shape, tired, and less connected with myself and my body than I had ever been. After 60 minutes with Emily, in a class I almost couldn't complete, I felt I had found a place where I could regain my strength. And I did.
The accountability and community at the studio has helped me get into the best shape of my life. I feel better now than I did in my twenties when I was running marathons. I trust Jen and the whole DS team, and know when I come in, no matter which class I'm taking, I am going to get a great workout. This trust is why I joined Megan Adams Brown and a group of DS ladies last fall to curb my sugar addiction!
I found Megan's program to be true to the DS mission; challenging, but approachable. The accountability the group provided each other was great. We all saw amazing results and supported each other during our 21 day journey. This is why I'll be signing up for the Reshape 2020 program later this month.
As a busy working woman, wife, mother, and business owner, I appreciate the care and detail Jennifer brings to Dancers Shape. I know if I commit my time, I will always get a return on that investment at the studio. I love DS.