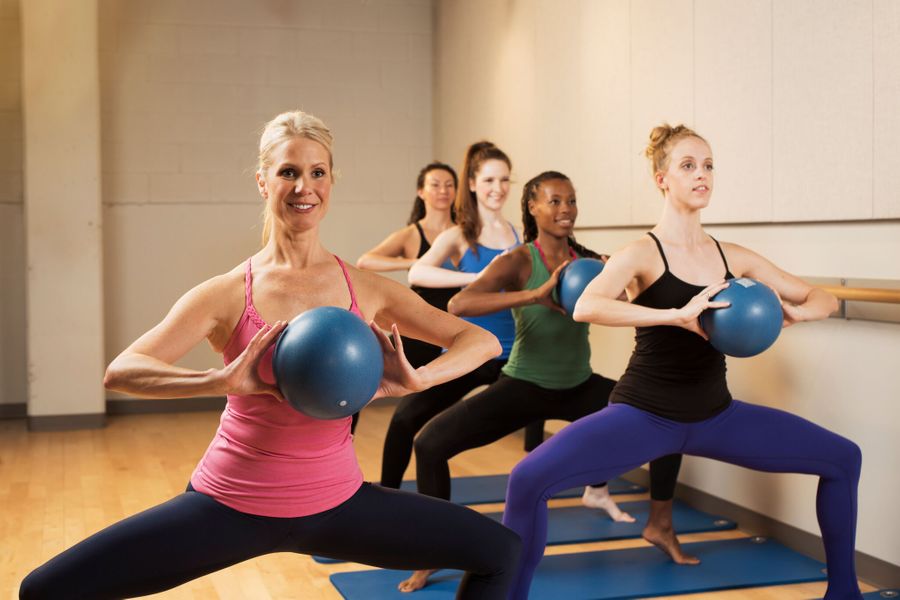 SHAPE - Open Barre
Available In Studio, Video-On-Demand
Prenatal Recommended
The studio's signature barre technique class is one hour and incorporates the Principle of Overload and Interval Training for maximum results in the least amount of time. By utilizing light hand weights, the ballet barre, personal body weight and other accessories, client's work the core and joint stabilizers as well as the major muscle groups. A soothing period of stretching follows each section to build and maintain a lean, nimble body. While specialized movement targets all "trouble areas", customized music selections accompany each interval to make a challenging class enjoyable. Teachers move throughout the classroom to offer personalized corrections and proper alignment in order to protect the body.