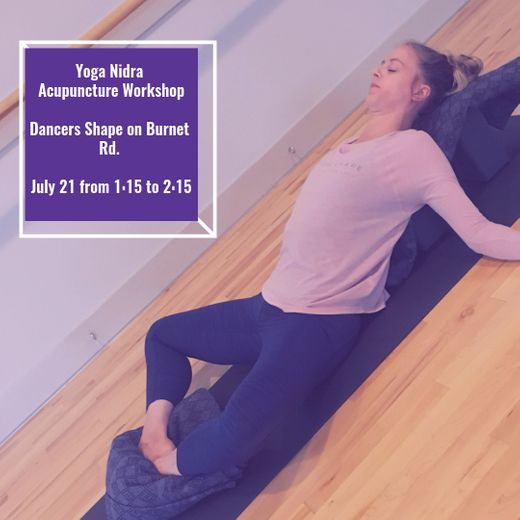 Yoga Nidra/Acupuncture Workshop
Come join us at Dancers Shape to escape the Texas heat for an hour of tranquility. While lying on the support of props, you will be lead through a session of Yoga Nidra, a method of meditation that will lead you through deep rest and relaxation that isn't found in your average session. Local acupuncturist Chris Godden will be offering a few points of acupuncture to enhance your experience, soothe your nervous system, and allow you to unwind. You will walk away feeling light as air and in a deep state of peace.
The workshop is $30. Sign up here!