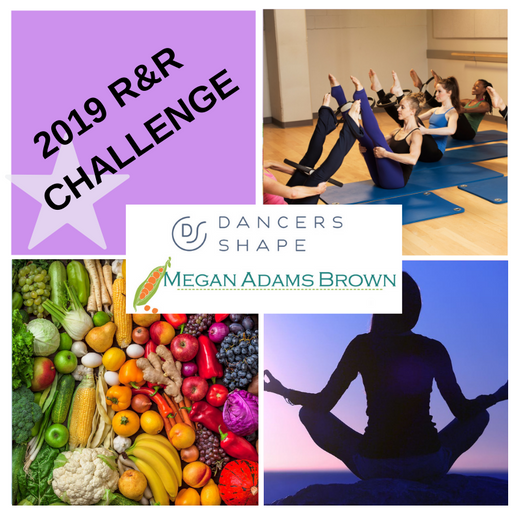 R&R Challenge Wrap Party - 2019
We are celebrating the end of our 2019 R&R Challenge!
Whats happening at the R&R Wrap Party:
Take a class that day & bring a friend for FREE
Shop Lorna Jane's pop-up shop from 9 am - 12 noon. Buy 2 or more products and get 20% off.
Submit your R&R success story, or progress quote, for a chance to win a $100 Lorna Jane gift card. Please email or drop your message off in person by 2/2.
Mingle and sample healthy treats with our nutrition partner Megan Adams Brown. Megan will be in studio from 10 am - 12 noon to chat and answer questions.