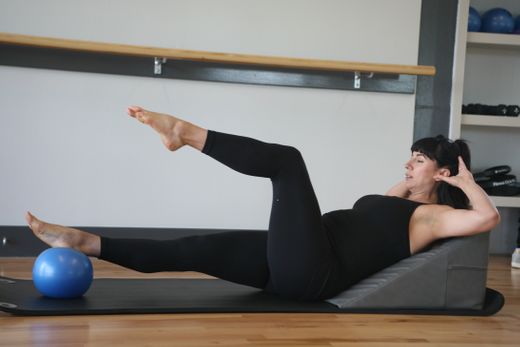 Pre/Post Natal Workshops
Dancers Shape will be hosting two Pre/Post Natal Workshops taught by Carissa!
Workshop Dates & Times:
Saturday 6/16 at our Hill Country Indoor location from 12:15 pm -2 pm.
Sunday 6/17 at our Burnet Road location from 1:15 pm - 3 pm.
Cost: $35
Burnet Road Location: Register here!
HCI Location: Email us to register!:
We know exercising during pregnancy is beneficial for low risk mothers, but there are many myths surrounding what types of exercise are best and how you can modify your favorite activities to reap the benefits throughout your pregnancy.
Being certified in pre and post natal Pilates and personal training, the Dancers Shape team has researched and met with physicians and physical therapists to put together a comprehensive program that will walk women through each trimester with safe and effective options to help promote a healthy mom and baby before, during and after their delivery.
Here are some benefits of exercising throughout your pregnancy:
Helps prepare the body for delivery
Aids in postnatal recovery so you bounce back quicker
Reduced lower back pain
Reduced weight gain throughout your pregnancy
Improved psychological well being of the mother
Prevention of gestational diabetes
Following ACOG Guidelines, this workshop will be interactive and a fun bonding experience for moms while covering important topics like:
What changes to expect during each trimester and how it might affect your fitness level
How to modify "off limit" exercises
How to continue to work the most important muscle groups needed for delivery and recovery
How to address muscle imbalances around your spine as your body undergoes tremendous change in a short period to keep you comfortable throughout your entire pregnancy
How to heal and improve common problems after delivery like diastasis recti and proper spine alignment and joint stability.
All participants must consult with their physicians and be cleared for exercise to join this workshop, as well as have a Dancers Shape waiver on file. Please email any questions to info@dancersshape.com.