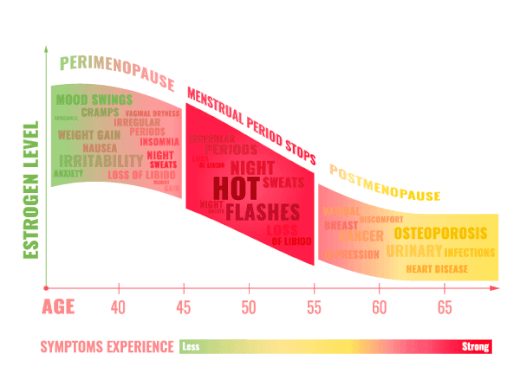 Nutrition for Perimenopause Workshop
If you're a woman between age 35-55 and/or you're struggling with worsening PMS (cramps, bloating, irritability), heavy periods, hot flashes, weight that won't budge, sleep disturbances, night sweats, more anxiety than usual, mood swings, this workshop is for you.
Join us for an informational session and conversation about how to balance hormones and smooth the hormonal transition of perimenopause and menopause with nutrition and lifestyle.
When: Saturday Sept 16 at 12pm (1 hour followed by Q&A)
Where: Shape Method Pilates (Burnet Rd.)
Why: There's a reason we hear the M word and think horror stories…. Can't loose weight, can't sleep, can't stop sweating, can't figure out what the heck is going on… It can feel like you're at the mercy of plummeting hormones. It doesn't have to be this way though. There's so much happening through this stage (and it starts earlier than you think!) that's totally within you're control. Learn the diet and lifestyle ins and outs that will help you navigate this transition with so much more ease.
What will I learn… The ins and outs of how to tweak your diet and lifestyle to optimize your hormones and smooth the transition so symptoms are minimal.
What will I take home… Easy, delicious recipes for hormone balance (electronic)
Some of the questions we'll answer….
What the heck is happening with my hormones?

Why no matter what I do/eat I can't loose weight?

The real cause of hot flashes and how to stop them.

Why your periods are a good predictor of what to expect in perimenopause and how to change your future…

Why everything's so much worse when you're stressed…

Why your poop matters…

The No. 1 cause of perimenopause symptoms and what you can do about it

The most important diet change you must make for weight control

Tips to improve sleep, stabilize mood swings, end hot flashes, ease anxiety, lose weight, and more!