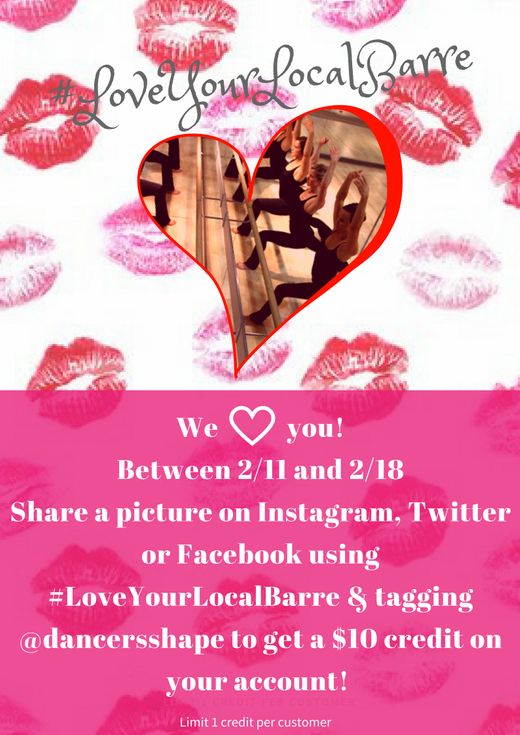 Love Your Local Barre
Have we told you how much we <3 you lately?
We are sharing the love! On the week of Valentine's Day (2/11-2/18), check in on social media (Facebook, Twitter or Instagram) using the hashtag #loveyourlocalbarre and tagging @dancersshape to get a $10 credit on your account!
Email us a screenshot of your post to info@dancersshape.com and we will apply the credit. (Limit 1 credit per customer).
Plus Hello Fresh will be doing a pop-up in our studio from 2/11-2/13. Come see their healthy meal options and snacks!
Need inspiration? Take a selfie at our lipstick wall (find this in the change room). We can't wait to see your beautiful faces <3.