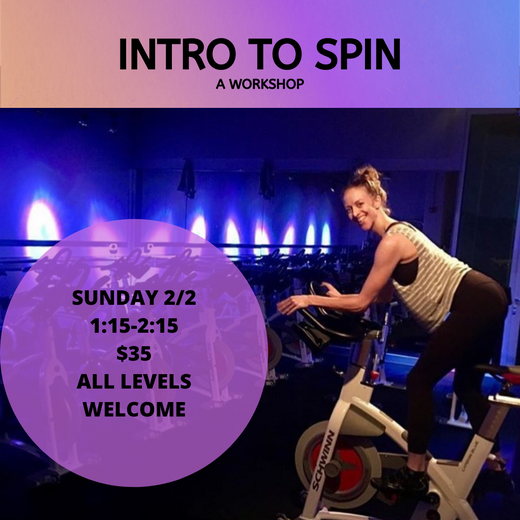 Intro to Spin
Have you wanted to try a Spin class but feel intimidated by clipping into the bike pedals? How does the instructor maintain the tempo of the music with her leg and upper body movement? Get all of your questions answered and inside tips to make your first, or your 100th, spin class feel fun and effective.
Dancers Shape will walk you through the following:
How to set your bike up for a safe and effective spin class.

How to clip in and out of your spin shoes

Correct spin form

How to build stamina so that you can stay up during a fast jog
Clients will receive individualized attention in this in this 1 hour workshop followed by 15 minutes of Q&A.
Date: Sunday 2/2/20
Time: 1:15 pm - 2:15 pm followed by Q&A
Price: $35
All Levels Welcome
Space is limited so Register now!