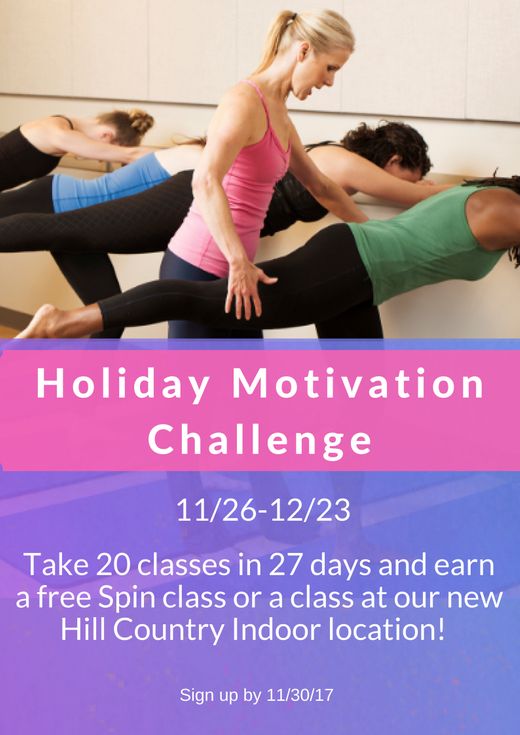 Holiday Motivation Challenge
This time of year can be tough so we're challenging you to prioritize your fitness with our Holiday Motivation challenge!
The Challenge: Take 20 classes in 28 days between 11/26 and 12/23!
Keep track of your progress on our challenge boards. Everyone who completes the challenge will receive your choice of a free Spin class or a free class at our new Hill Country Indoor location (opening soon)!
One lucky winner who completes the challenge will get a DS tank top, a DS water bottle and a gift certificate for a 60 minute bodywork session from Dance Waterloo! Winner will be picked randomly.
Are you in?? Email us to sign up by 11/30.