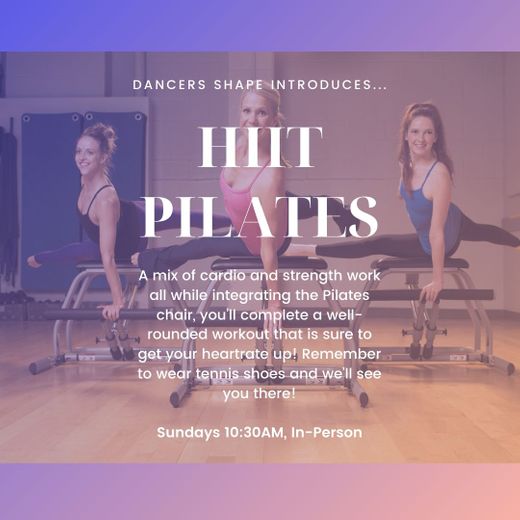 HIIT Pilates- NEW to DS!
Sundays in person, 10:30am
We have a new class for you to try in studio! This 45 minute class is held in the studio on Sundays at 10:30 am. We will tone and sculpt the body by incorporating our Pilates equipment chair work with high intensity interval training (HIIT) principles. Flow between strengthening Pilates moves and unique cardio bursts to maximize a full body workout. Please wear your tennis shoes, and sign up on MindBody today!