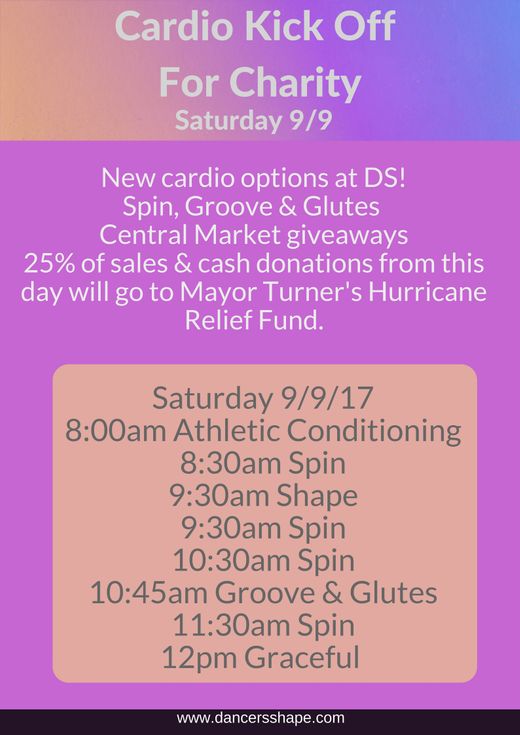 Cardio for Charity
We are heartbroken for our family and friends suffering through Hurricane Harvey and the devastating flooding in the Houston area. OnSeptember 9th we're hosting a cardio kick off to welcome our new spin offerings and Groove & Glutes class. 25% of sales & cash donations from the day will go to Mayor Turner's Hurricane Relief Fund.
We will have 4 extra Spin Classes & a first chance to try our new Groove & Glute class (details on the new class below).
Here's the schedule:
8:00 am Athletic Conditioning
8:30 am Spin
9:30 am Shape
9:30 am Spin
10:30 am Spin
10:45 am Groove & Glutes
11:30 am Spin
12 noon Graceful
We will have giveaways from our favorite store - Central Market! Come take class and give back and be entered to win a back to school gift basket worth $100 or two $25 gift cards to Central Market & a $50 gift card to FitFit!