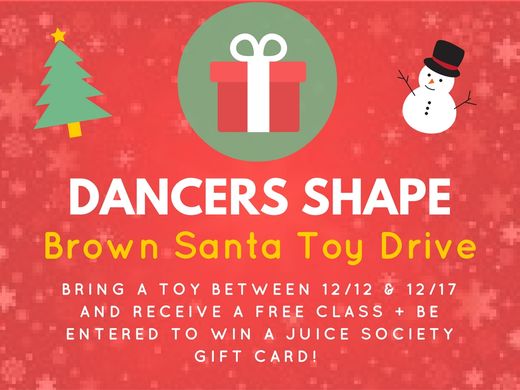 Brown Santa Toy Drive
Toy Drive: Donate a Toy for a Free Class & Enjoy Goodies from Juice Society!
We're thrilled to partner with Brown Santa and Juice Society for a toy drive and studio event on 12/13! Between 12/12 and 12/17 bring a donation and receive a free class from DS as a thank you! One lucky donor will also win a $25 gift card and swag from Juice Society!
You can bring:
Unwrapped toys
Books
Games
Non-perishable food drive items
We hope you can join us at the Toy Drive studio event on 12/13 from 5-8 pm and enjoy yummy juice samples from Juice Society after class.