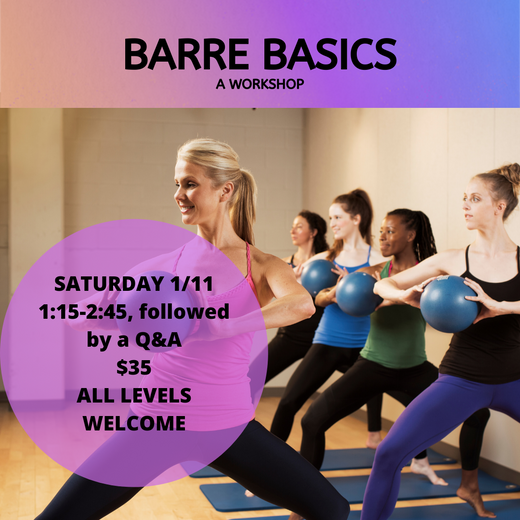 Barre Basics
Are you looking to get the most out of your DS barre classes without hitting a plateau? Have you been in a Shape or Graceful class and wondered why your base leg is burning more than the working leg? Do you feel strain in your neck or low back at the barre or during ab sequences? Then this workshop is for you! Join us for this 1.5 hour information packed workshop, followed by 30 minutes Q&A, which was created to assist beginners or challenge the most advanced levels.
Clients will receive individualized attention with exercises and have the opportunity to get all of their questions answered.
Date: Saturday 1/11/20
Time: 1:15 pm - 2:45 pm followed by Q&A
Price: $35
All Levels Welcome
Space is limited so Register now!