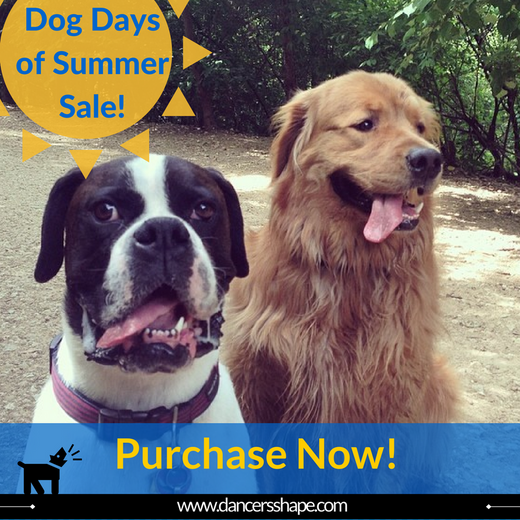 2nd Dog Days of Summer Sale!
Our Dog Days of Summer Sale was so hot last summer and now that we're back up to 100 degree days- we're bringing back our sale to get you inside and out of the heat!
If you haven't tried all that Dancers Shape has to offer now is your chance! Get 6 weeks of unlimited classes (yoga, Pilates, barre, spin, and so much more) for $200!
Purchase between 7/5 through 9/4 (one time purchase & 6 weeks starts from the date of purchase).
Hot dog that's a good deal! Buy yours now!