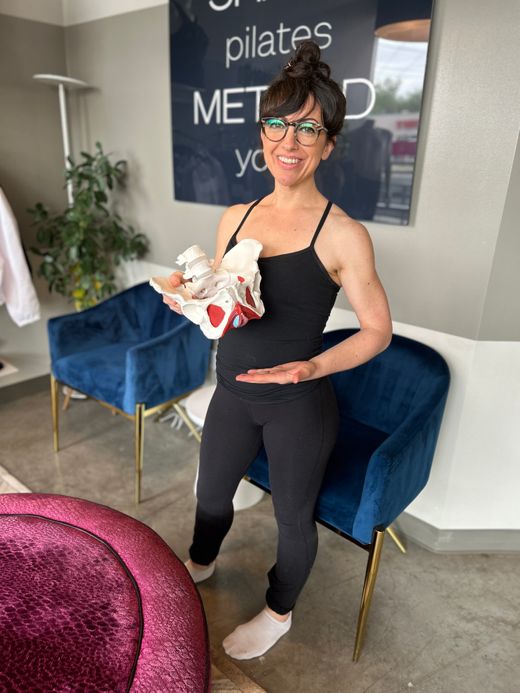 PILATES FOR PELVIC FLOOR WORKSHOP WITH PHYSICAL THERAPIST DR. TOUSSAINT
Have you been hearing talk of pelvic floor health and wondered how that could be beneficial for you? Then join us for this informative workshop + 30 minute pelvic floor Pilates class utilizing small props. You will also receive an electronic document of all education material.
Workshop cost is $25 and will be held on Saturday 4/29 from 12 noon - 1:30 pm at the Burnet Rd. location.
Some of the questions we will answer:
What the heck is a pelvic floor and why does it matter?
How do I take care of my bladder?
How do I use Pilates based core exercises to strengthen my pelvic floor?
How much should I actually pee?
What's a Kegel and do they matter?
How do I know if I am doing a Kegel correctly?
What does Pilates have to do with the pelvic floor?
Is it bad to jump if I leak?