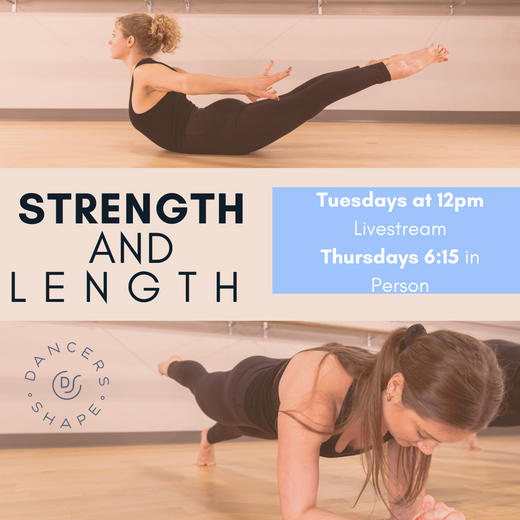 NEW Class on the Fall Schedule- STRENGTH & LENGTH
Introducing Strength & Length! Beginnng Tuesday October 6th (10/6) at 12pm via livestream.
Classical yoga postures meet modern strength and conditioning. Length and Strength incorporates yoga-inspired sequencing to increase heart rate and contemporary exercises to lengthen and tone the muscles. This 60 minute class will be split into 45 minutes of fun, intense movement followed by an optional 15 minutes of recovery stretching. Leave feeling balanced, powerful, and restored.
Tuesdays 12pm livestream & Thursdays 6:15pm In-person with Sophie