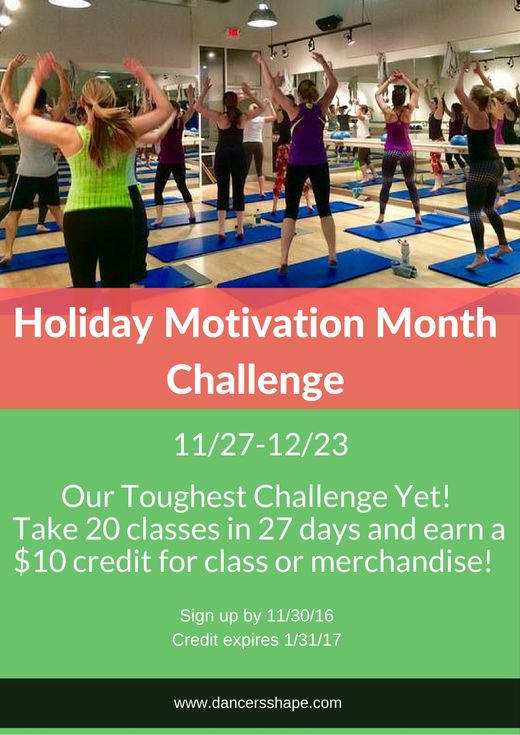 Holiday Motivation Month
This time of year can be tough so we're challenging you to prioritize your fitness with our toughest challenge yet!
Between 11/27 and 12/23 take 20 classes in 27 days and get at $10 credit to your account (credit can be used on classes or merchandise and expires on 1/31/17).
Are you in?? Email us to sign up by 11/30.