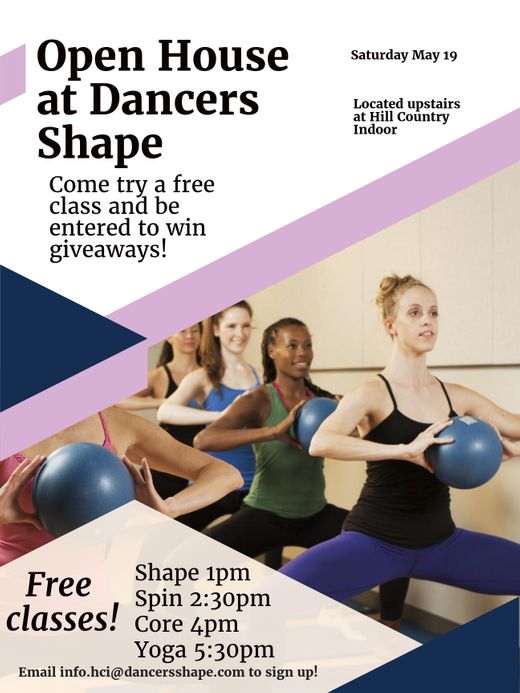 Hill Country Indoor Open House
Join us Saturday May 19th for the Hill Country Indoor Open House! We will be hosting 4 free 45 minute classes: Email us to secure your spot!
Shape at 1pm
Spin at 2:30pm
Core at 4pm
Yoga at 5:30pm
We will be around all day so please feel free to come by the studio to visit with us. If you take a class on 5/19 you will be entered to win a door prize after each class & one lucky winner will get a free month of DS classes!
Check out all of the festive fun happening at the HCI open house here.