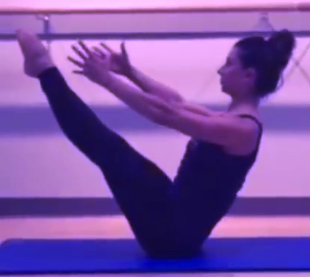 Fine Tuning the Basics: Pilates Mat Workshop
Do you feel strain in your lower back, neck, or hip flexors during ab sequences? When you hear the phrase "Lift up through the pelvic floor and engage the TA muscles," do you understand how to engage those deep core muscles of your body? Join us in a Pilates Basic Principles workshop where we will demystify this intricate technique so you may apply it to your body type for your most effective and safe workout. Clients will receive individualized attention with exercises and have the opportunity to get all their questions answered. This workshop will be packed full of information and will serve as an excellent complement to all of the Dancers Shape classes.
Some more details...
Saturday 8/29/15 from 1:15 pm - 3:15 pm

Beginners through Advanced practices welcome

The price for the 2 hour workshop is $25
Spaces are limited for this special workshop so sign up for your spot here now!