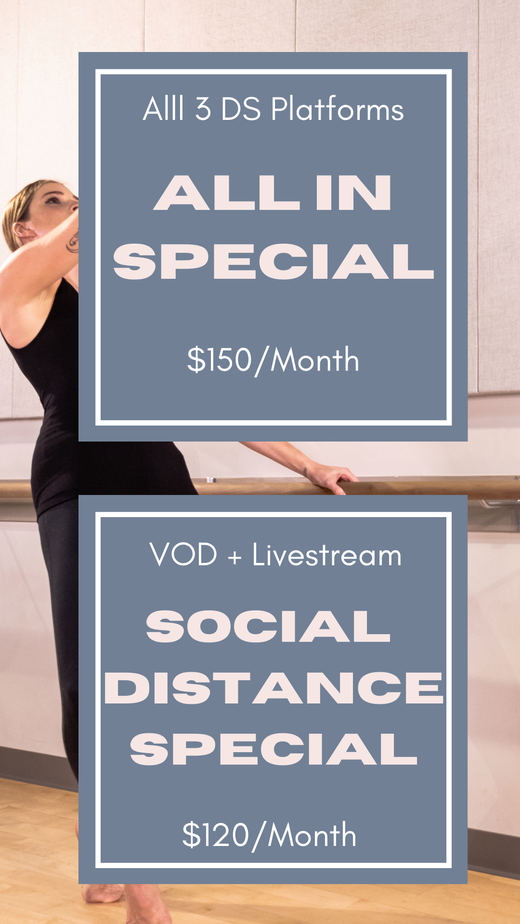 DS 10 Year Anniversary Week
Dancers Shape 10 Year Anniversary Week!
On October 25th we celebrated TEN years at Burnet Road! We are so grateful for our clients and excited for another great 10 years. Although we are bummed that we cannot celebrate in person, we are confident in the resilience of the DS community and so impressed on how committed you all are to your wellness. In honor of this celebration we have some incredible things happening, most exciting being the re-launch of our DS On Demand service!
First, a message from Jennifer…
Dear DS Friends, Family & Community -
While I am missing your smiling faces at what would be our annual in-studio celebration, I am beyond grateful for the love and support our valued clientele has shown us throughout this unprecedented year. From the bottom of my heart, thank you all for your patience as we navigated grainy zooms, tech issues and missing inbox links. In honor of our 10 year anniversary, we hope you will enjoy our revamped DS On Demand, where we bring a quality in studio experience to your home. Try it for FREE with promo code: NEWCLIENT. Here's to another 10 years of in-person and virtual burn!
With Love,
Jennifer
Raising the Barre:
We are so excited to announce the re-launch of our Video-On-Demand Service:
ANNIVERSAY SALE: ONE WEEK ONLY!
$150 UNLIMITED ACCESS TO ALL DS PLATFORMS
$120 UNLIMITED ACCESS TO ALL VIRTUAL OPTIONS
VOD Now Includes Complimentary Zoom Consults On your Schedule
DS on Demand brings the in-person experience you have come to know and love from DS into your living room. In addition to the most effective workouts on the market, we will now offer complimentary zoom consultations to all of our VOD customers. Whether you have questions about where to start, want to talk about your exercise goals, or want to get feedback on your technique- DS instructors are here for you, free of charge.
Superior Video Quality & Elevated Options
We have also made exciting improvements to our DS on Demand offerings- superior quality of recordings, technique tutorials, and elevated instruction customized for the at home viewer. Our videos feature multiple instructors showing both beginner and advanced options as well as both at home and studio props.
In addition to our existing pricing, we are offering two specials for ONE WEEK ONLY
Want it all?
Get unlimited access to VOD, Livestream, and In-Person for only $150/month.
The ALL IN package gives you unlimited classes across ALL of our platforms for the first time ever.
Want it all, but not ready to come in person yet? The Social Distance special features unlimited access to our VOD library PLUS as many livestream classes as you can take for only $120/month.
Purchase via MindBody to receive your promo code for our On Demand website to unlock your access. Click HERE to purchase or email or call us.
The ALL IN and SOCIAL DISTANCE SPECIAL are available for one week only- today until November 2nd. Both specials will serve as your new auto-debit contract with a 3 month minimum commitment.
Email Info@DancersShape.com to adjust your membership.
See you in class soon!
Love,
the DS Team