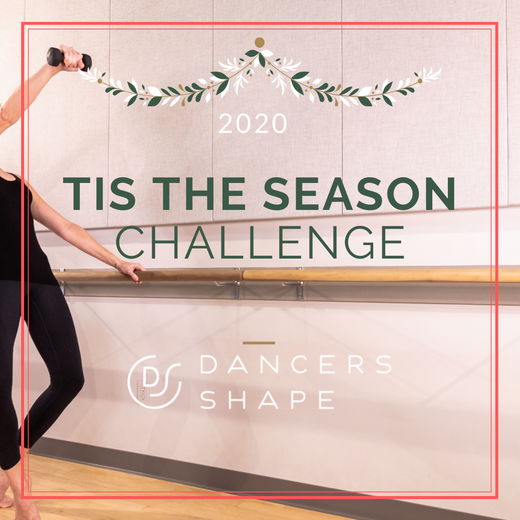 2020 Tis the Season Challenge
We are so excited to kick off our annual Tis the Season Challenge! From November 25 to December 25 take as many livestream & In-studio classes as possible and achieve up to 3 tiers of prizes:
Take 8 classes and get a pair of DS socks + a Free Class! ($35 value)

Take 16 classes and get a cozy DS sweatshirt + a Free Class! ($87 value)

Take 25 classes and get an entire DS swag bag (DS water bottle, socks, flip flops, limited edition instructor tank top, sweatshirt) AND a free private party for you and up to 10 friends.
**(the free classes and private party may be in person or virtual - your choice!)**
To enter:
email info@dancersshape.com

comment or DM us via social media

let us know after a class - either in person or through our virtual chat bar
We are going to help hold you accountable and get back to the DS community that we all miss at the studio by launching our "Dancers Shape Community Facebook" page. Join this FB page to hold your buddies accountable this holiday season and be the first to know about exclusive offers!