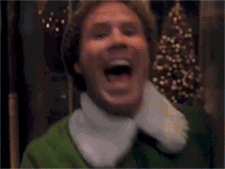 2019 Tis The Season Challenge
Manage Holiday Mania with Dancers Shape's Tis The Season Challenge! This holiday season stay motivated and balanced with Dancers Shape's Tis The Season Challenge - running between Thanksgiving and Christmas. We invite you to keep both your body and spirit happy and healthy this holiday season with DS classes and gifts galore!
Each day between 11/24 and 12/24, one person from the day's attendance will receive a Dancers Shape gift OR a Viva Day Spa gift - 20% off any service cards or 10 Free Units of Botox ($120 value)! The more you come the more chances you have to win.
Take 16 classes in this time frame for the chance to win our Grand Prize from esthetician (and client Barbara H.) at Viva Day Spa: 60 units of Jeaveaux (treats frown lines, forehead, crow's feet), plus a 20% off service card, Viva candle, lip balm and muscle rub! ($720 value)
To be entered to track your progress on our "Tis The Season Board", sign up by 11/24. You may register by emailing, calling (512) 382-9150, or dropping by the front desk.
Meet Barbara - Licensed Esthetician & DS Client:
"Hello, my name is Barbara Hochmann. I am an avid Dancers Shape member and have been attending classes for several years now. I love the variety and intensity of DS barre. I have seen my posture and balance improve with each class!"
Barbara has been practicing skin aesthetics at Viva Day Spa + Med Spa since 2005. She enjoys creating a plan that will support your specific skin care goals. Her specialties include: injectables (Botox , Dysport , Kybella, Juvederm and Restylane), Microneedling by Skin Pen, Radio Frequency by InMode (skin tightening and fat reduction) as well as deeper chemical peels and HydraFacials. She also has a strong understanding of skin care and product usage.
Viva Day Spa+Med Spa is a local women owned business with Dr Sean Paul as Medical Director.