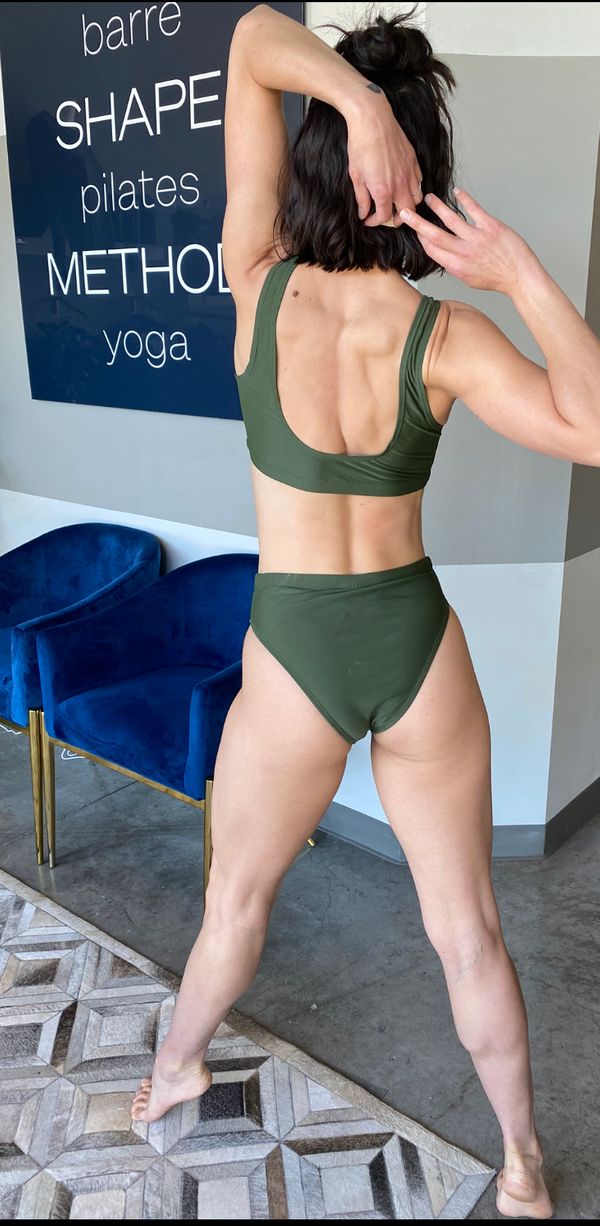 BIKINI BOOTCAMP SERIES
Available In Studio
This 60 minute specialty class will be held on on Wednesday nights at 5:45 pm from June 1st - August 31st. This class will rotate weekly focusing on chiseling all your trouble spots!
Bootylicious Butt - This class will focus on the derriere. We will be lifting the seat and trimming the outer hips so you don't have to keep the sarong on as your security blanket.
Addicted to Abs - This class is all about the coveted six pack. We will be chiseling the obliques and demolishing the muffin top for a killer midsection that any Hollywood celeb would covet.
Sexy Shoulders - This class will focus on upper body. Join us while we tone your shoulders and sculpt your arms and upper back. We will also focus on strengthening the pecs for a perky chest. Strapless never looked so good!
Gorgeous Gams - This class is all about getting those legs in tip top toned shape. We will work on tapering the quads, reducing the inner thighs and strengthening the calves. Legs for days people!